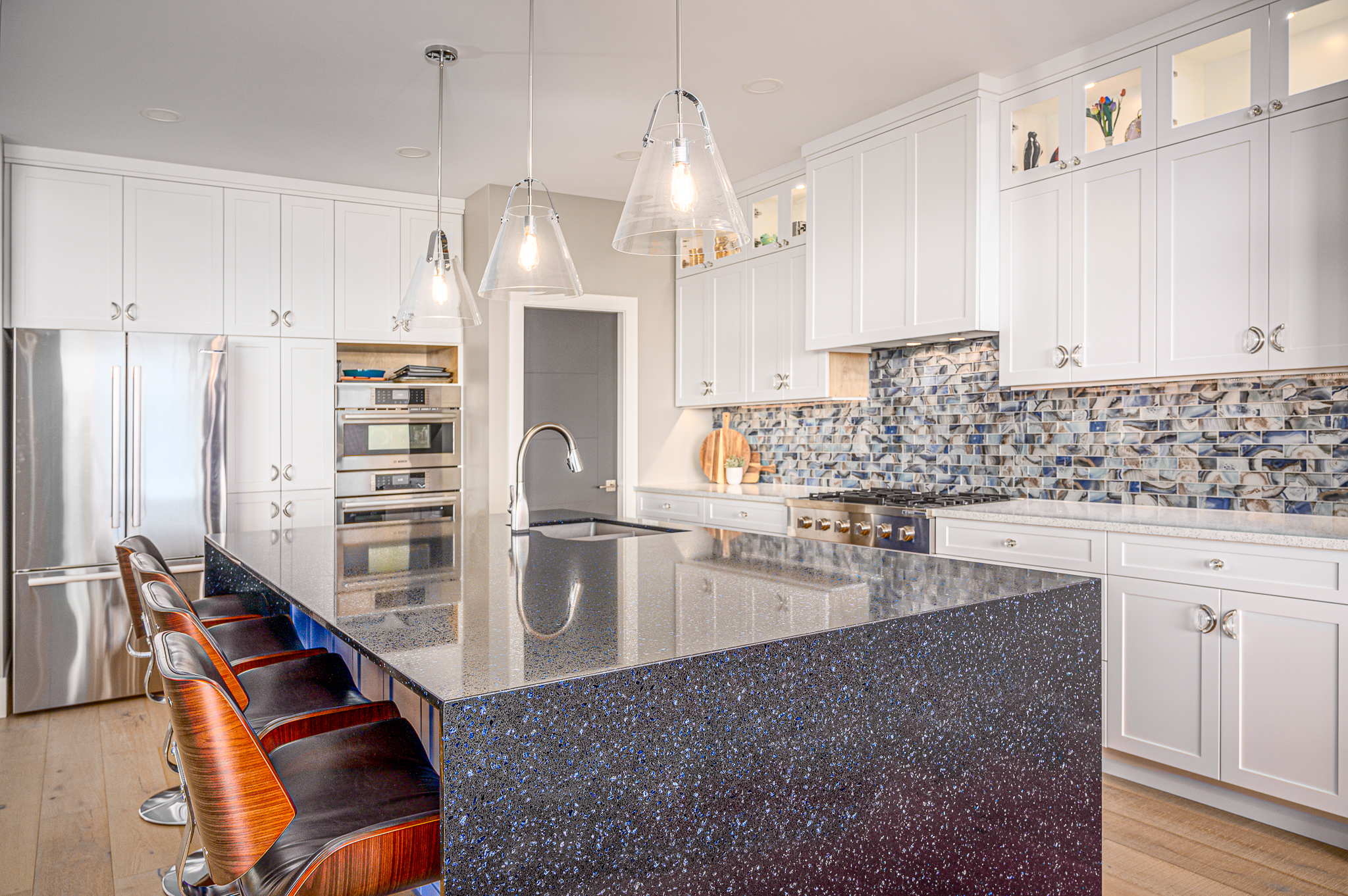 We Know Our Stone
At Adriatic Granite, we are passionate about stone. We make it our mission to create gorgeous countertops while providing exceptional customer service. We genuinely care about our clients' homes and treat them as if they were our own.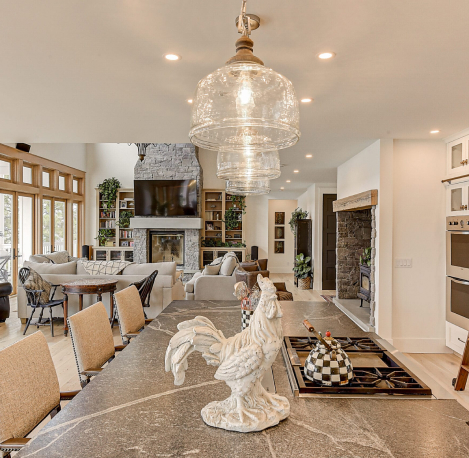 Our extensive range of granite, marble, and quartz products will inspire you to modernize all spaces of your home, whatever your preferred aesthetic may be. We have crafted and installed countertops for award-winning new builds, established homes, and commercial sites.
Now under new ownership, Adriatic Granite has been the Okanagan's go-to stone fabricator since 2005.
Meet Our Team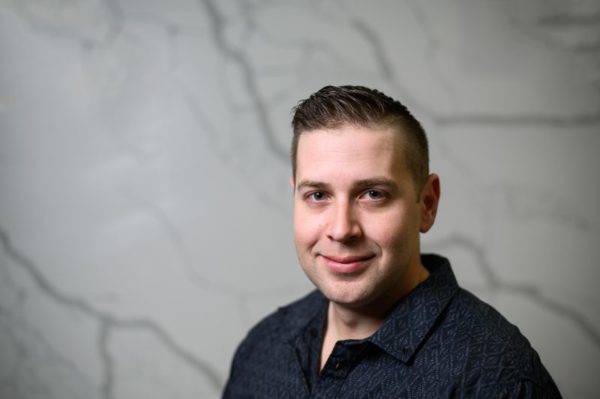 Travis
Owner | Fabricator | Installer
Travis started as an employee at Adriatic Granite in 2009, having just moved to Vernon from the coast, where he was working in sheet metal. He spent his early time at Adriatic learning every facet of the business and perfecting his workmanship. Since purchasing the business with partner Liborio (Goyo) in November 2020, he oversees the fabrication of each project and assists on installations. He doesn't cease to be hands-on.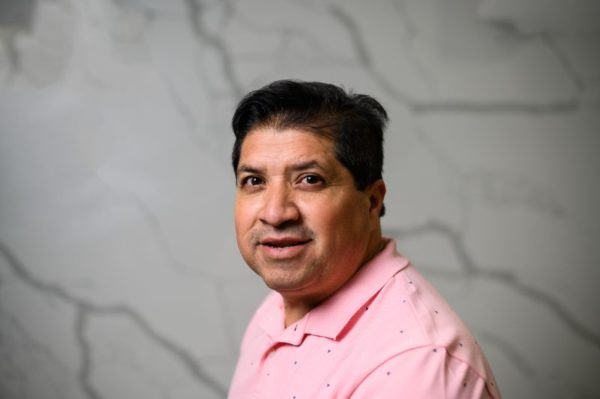 Liborio (Goyo)
Owner | Installer | Customer Service Representative
Liborio, or Goyo for short, has been with the company for nearly 15 years. Originally from Mexico, he worked in the stone countertop trade in Hawaii and other US regions before making the move to Canada. Goyo is co-owner of Adriatic Granite and oversees in-home templates, installations, and service calls. You can count on him to make clients smile.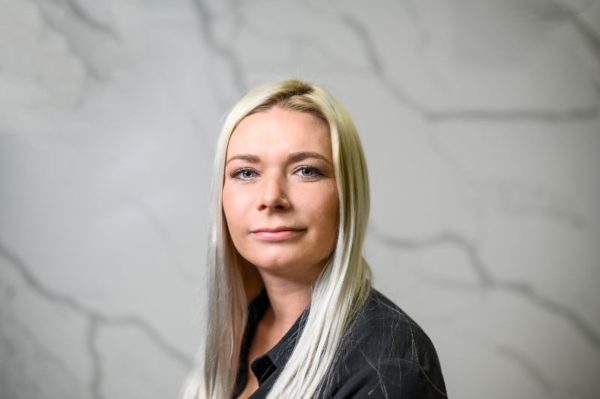 Tammy
Owner | Sales Manager | Customer Service Representative | Accountant
Bouncing back and forth between Germany and Canada as a military brat, Tammy spent her early working days in the industrial software development world. After her final move to Canada she built a lasting career in the retail industry for a major home furnishing company. At Adriatic, she brings her customer service and design experience to our showroom, and she strives to provide the absolute best customer service possible.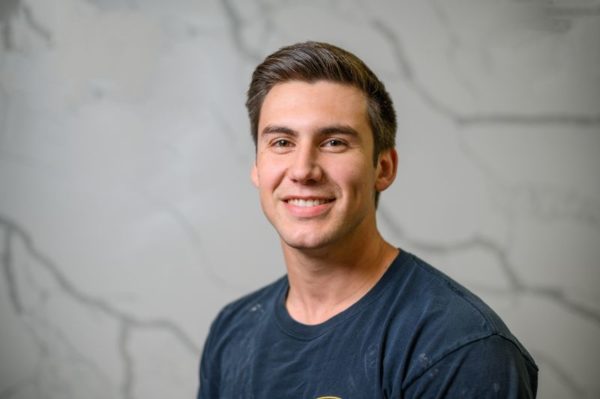 Darien
Darien has been in the industry since 2014. He has experience in all areas of the stone business. He is meticulous, detail-oriented, and takes great pride in his work.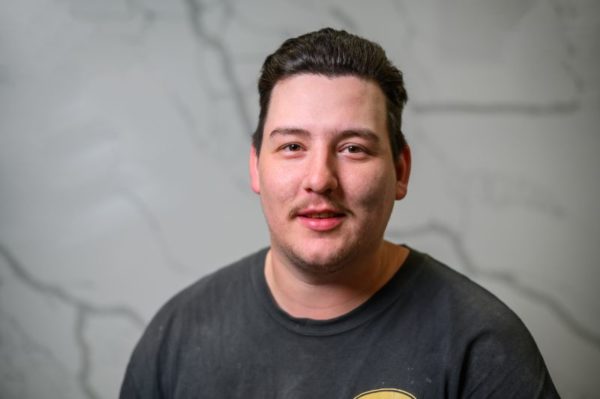 Dawson
Lead Hand
Dawson joined Adriatic Granite shortly after his brother Darien. He is an integral part of the team. He works on installations and fabrications alike. His calm, funny demeanor keeps us grounded. When not in the shop, he's usually getting up to no good with Rocket.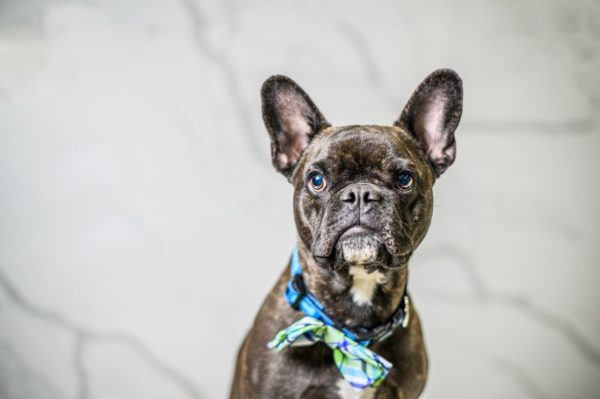 Rocket
Shop Dog
Rocket is a (very large) French bulldog. At 42 lbs, he can be a real handful for Mom (Tammy). Most days you will find him relaxing on his wing chair right next to the showroom. He is always happy to greet our clients with a smile and kisses.
Get to Know Our Process
Getting a Quote
We provide quotes based on the information we're given. Ample information (drawings, measurements, etc.) helps us provide a more accurate estimate.
Once you approve a quote, we source the highest quality stone slabs from our suppliers in Vancouver and across the country. Smaller projects may not require ordering as we have limited supplies readily available.
Ordering & Templating
Upon receiving a 50% deposit, our experts will create an exact prototype of your project, including placement of sinks, seams, and edges.
We require the following before starting work
Cabinets must be installed, finished, and leveled
Corbels and supports must be installed
Sinks being reused may need to be removed and sent to the fabricator for precise measurements. New sinks should be available on the day of templating
Installation
We will contact you to arrange a date for the installation.
Please ensure that the pathway to carry your new countertop has been cleared of any obstacles or construction materials. Taps, skinks, and all other kitchen appliances should be on location and ready for installation.
Before leaving, our technicians will apply sealer where needed to the surface of the countertop, and make sure the work area is clean.
Can we help you with anything?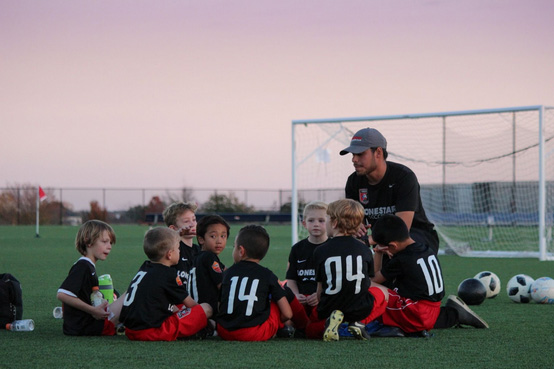 We Love Our Community
We have immense appreciation for our community. That's why we proudly support our favourite local charities and organizations.
These include Vernon Jubilee Hospital, Project Build, and local sports teams.