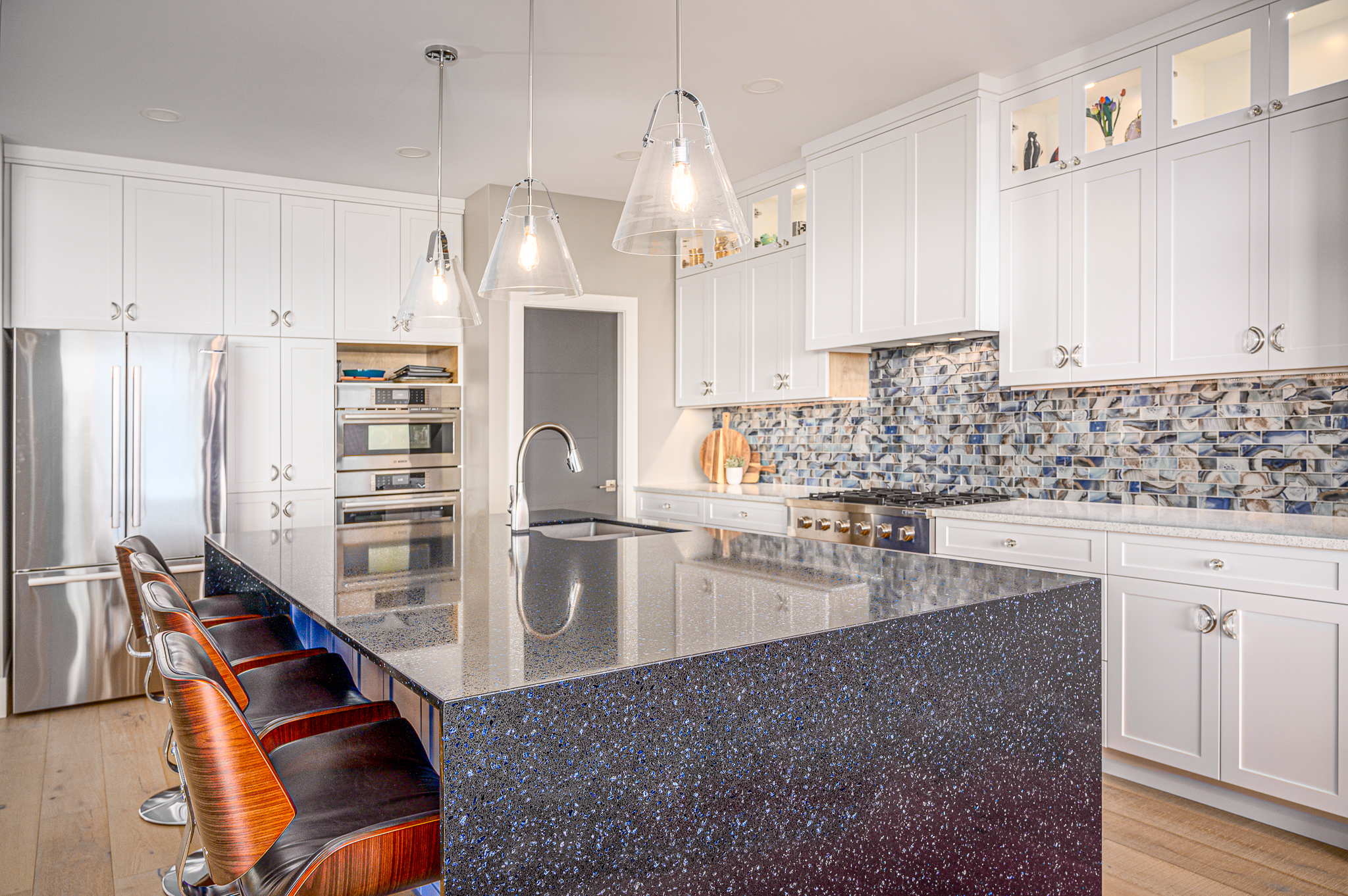 Frequently Asked Questions
What do you need to provide a quote?
A rough drawing including cabinet/current countertop measurements (doesn't need to be pretty!), the location of walls and special features (sinks, ranges, etc.), and your contact information. We'll walk through the drawings with you and provide as accurate a quote as possible.
Which is more expensive: granite or quartz?
With the vast selection of both materials available, this can be difficult to answer. Both surfaces have premium and cost effective solutions. We strive to provide quotes within a few business days. We can provide quotes for all materials.
My kitchen is ___ square feet. How much will quartz countertops cost?
At Adriatic we quote by the linear foot of the polished edge. We include our entry-level line of materials in this calculation. We believe your quote should reflect the actual work we are doing for you, rather than a generalized square footage price without a breakdown. This also enables us to provide you quotes based on several different materials so you can make a decision that fits your budget.
Do you come take measurements before fabricating?
If you would like to move forward after receiving a quote we like to conduct a professional measurement and or template. This is a great opportunity for you to meet some of our team and go over any fine details of your project in regards to installation.
How long will it take to get my new countertops installed?
As we still fabricate most of our pieces by hand the average time from template to installation is 2 to 3 weeks. Please note this can change without notice and varies from project to project.
Will my countertop have visible seams?
Most kitchen countertop installations will require at least one or more joints/seams. During layout and design we will always try to minimize the number of seams required and place the seams in places which make them less conspicuous. Finally, installers are trained to colour-match the joint filler material to enhance their appearance. Seams are created with a permanent, maintenance-free epoxy material.
What is your current wait time for new projects?
We encourage you to reach out to us as soon as possible once you begin planning your renovation/build. Our schedule changes based on the current projects on the go, so the sooner we know your timeline the better we can try to accommodate your project.
What is the best way to clean my countertops?
For most products we recommend a microfibre cloth with mild soapy water. Avoid harsh cleaners and chemicals such as bleach. If you are unsure about a specific cleaning product please reference the manufacturers care and maintenance guidelines or give us a call.
Can you remove and re-install our old granite/quartz/stone countertops?
Not all materials and applications lend themselves to un- and re-installation. For all removal/alteration requests we ask that you send us some photos of the material and general area so we can provide the best possible advice. This is also a great idea if you are planning to purchase used stone surfaces and re-purpose them. Please note that with all stone surfaces there is a high potential for damage on removal that Adriatic Granite cannot be held liable for.
What are your COVID policies?
Please schedule your appointment beforehand and wear a mask upon arrival. Our fabricators and installers are following all standard protocols.